As a child I couldn't wait,
for the mainstreet in town,
to put up their Christmas decorations...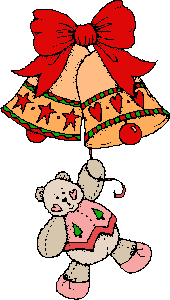 The overhead silver tinsel with the big red bells...
the streetlight poles decorated red and white striped,
looking just like candy canes





At night, it was like a Christmas fantasyland...
Toy Soldiers with their drums,Rudolph and his reindeer...
And Santa, waiting to hear your special requests
Yes, the whole downtown came alive with all the beautiful lights!
Oh this was so special and exciting for me!
My mother would take me shopping,
at the local five and dime.
And with my saved allowance, I would buy...
my special little presents for everyone.
And then we would listen to the carolers...
strolling up and down the streets
spreading their Christmas cheer.





Oh those memories when I hear "Silver Bells"...
or when I look at the village above...
Transport me back to those wonderful Holiday Evenings...
When we were young, innocent and believed like Virginia, in Santa Claus :)